This year the This Is Us community and the Unite Foundation were at National Student Pride at the University of Westminster, London – along with two student ambassadors Liv and Kat (that's us!) – and King from the student social media team.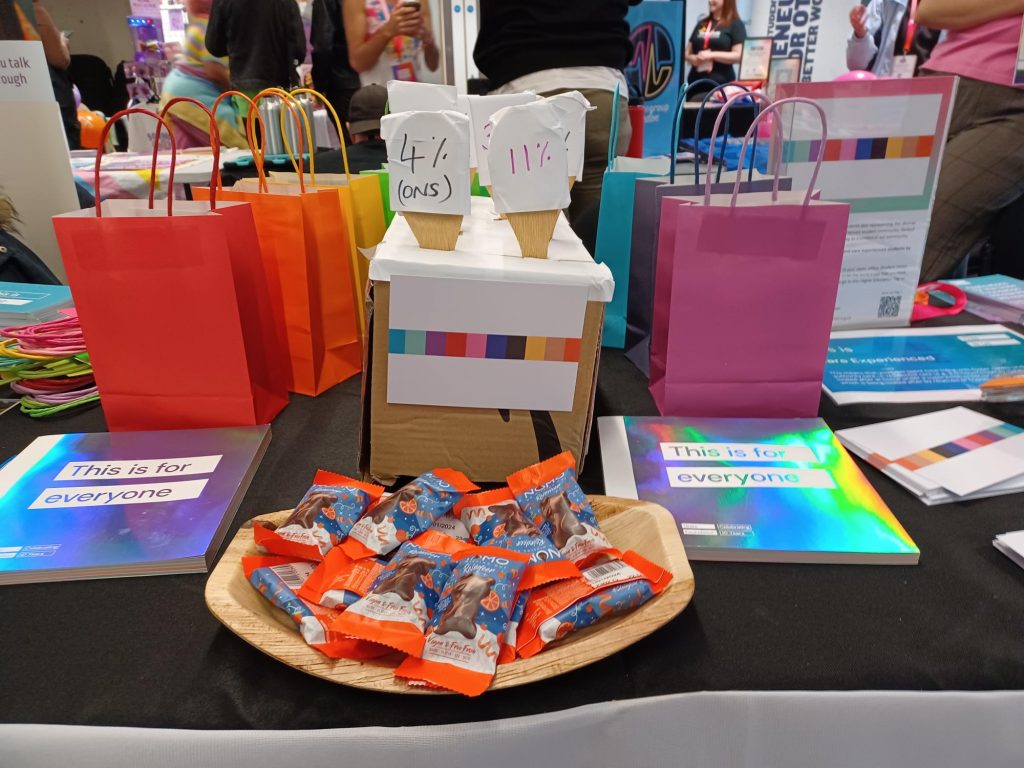 Why were we there?
It was so great to be at NSP this year and have our own stall in the brand-new Community Marketplace. We were there to celebrate LGBTQ+ estranged and care experienced students – and to raise awareness of the support available – including through our own This Is Us community and the Unite Foundation scholarship.
Unfortunately, many young LGBTQ+ people are estranged from their families, meaning they have no contact or a strained relationship with their parents/wider relations, often because they were not accepted for being who they are. Being an estranged student can be a very isolating experience. There continues to be stigma in our society and the fear of coming out and facing estrangement can pose a substantial barrier to LGBTQ+ people accessing the help they need, including for their mental health.
We had an activity where attendees at the event could guess the percentage of care experienced and estranged students who identify as LGBTQ+, compared to the national ONS percentage of approximately 4%. If they were right they could win a brightly coloured bag, filled with goodies… if they were wrong they still got a condolence chocolate! As some guessed correctly, the answer was an astounding 30%.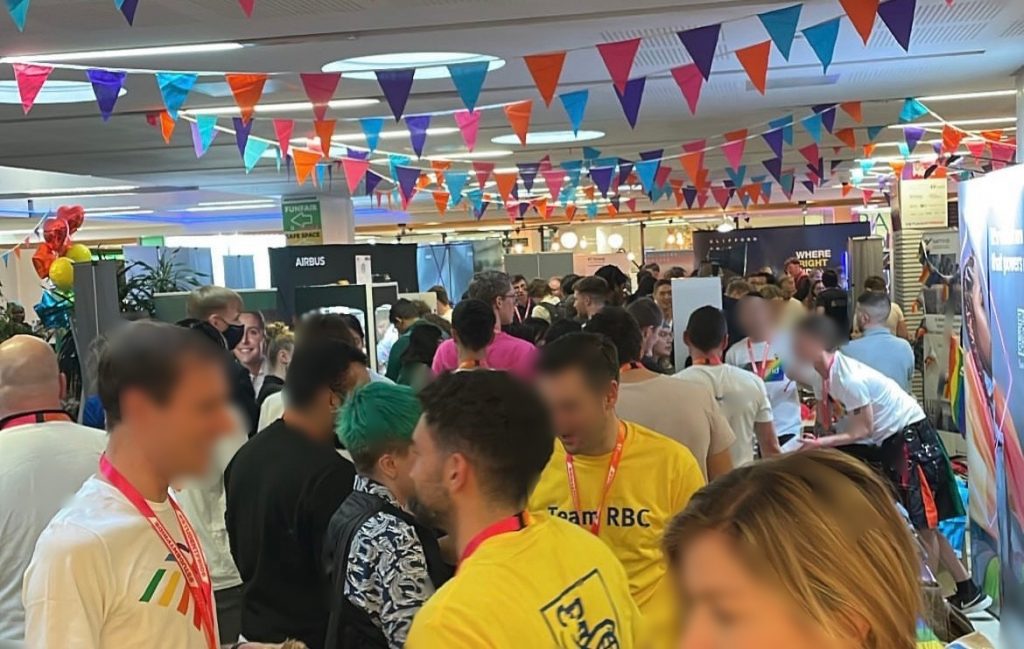 The wider scene 
The event in general was an amazing thing to be a part of because it's very unique. On the Saturday that we were there, there was also a huge LGBTQ+ inclusive careers fair with big names such as EY, Lululemon, HSBC, Rolls Royce, L'Oréal and Heinz. Plus dozens of other charities and LGBTQ+ organisations joined us in the busy community marketplace. We reckon that across the event we spoke to over 170 people about estranged and care experienced students, the support available to them and need for a guarantor!
In between shifts, we popped down to some fantastic live talks on the main stage on the topics of addiction and sobriety, LGBTQ+ asylum and immigration detention and joys of the gender journey – as well as live performances from drag queens Sum Ting Wong, Danny Beard and Tayce. So cool! There was also a smaller music stage with various artists who performed their own songs and covers, often around the theme of being LGBTQ+, throughout the day.
Unite Students, a donor to the Unite Foundation, were also at the event and had a tree (called Brian) full of positive messages and thoughts on being an LGBTQ+ student. Aaaand there were cute therapy puppies, meet and greets, a funfair and a nice quiet space for anyone who needed some downtime as the event did get quite busy!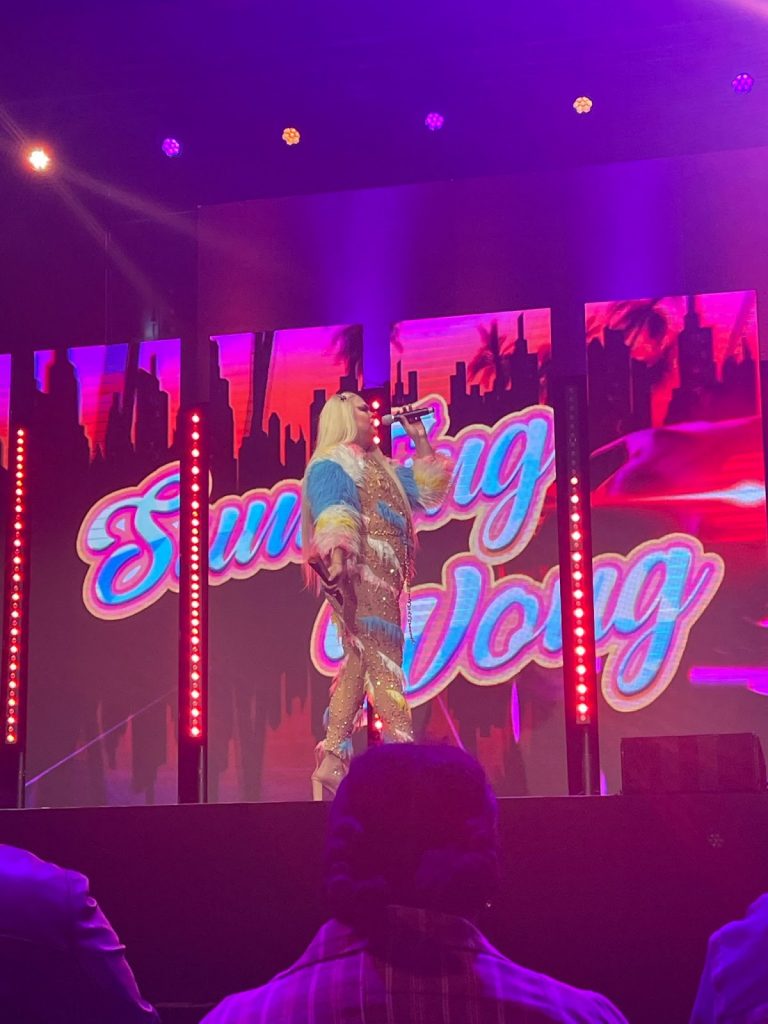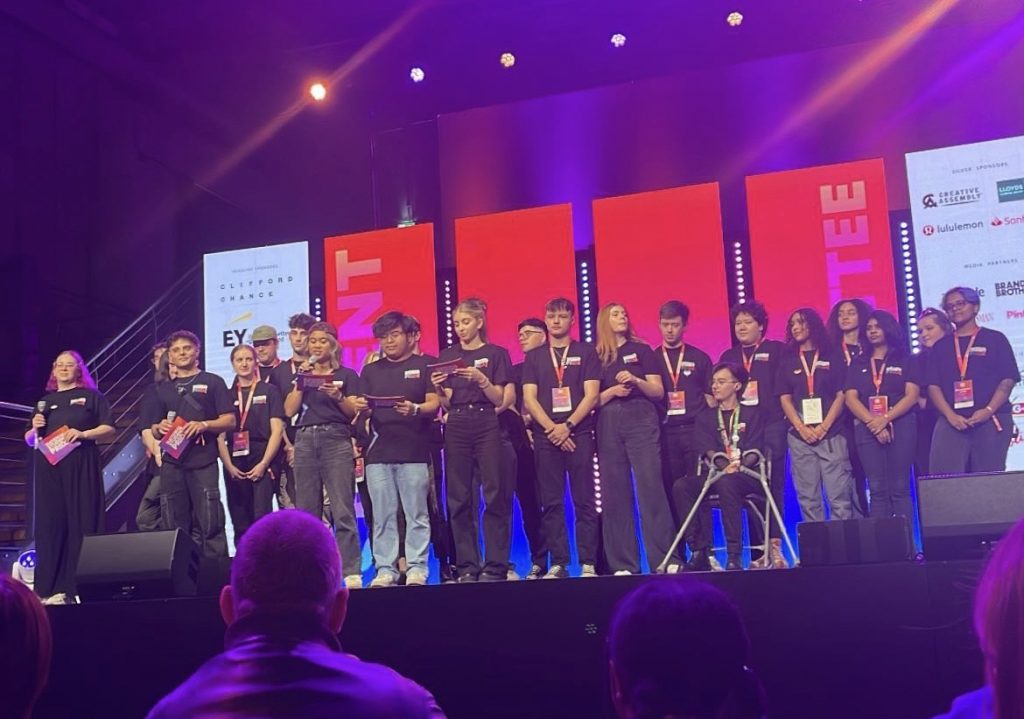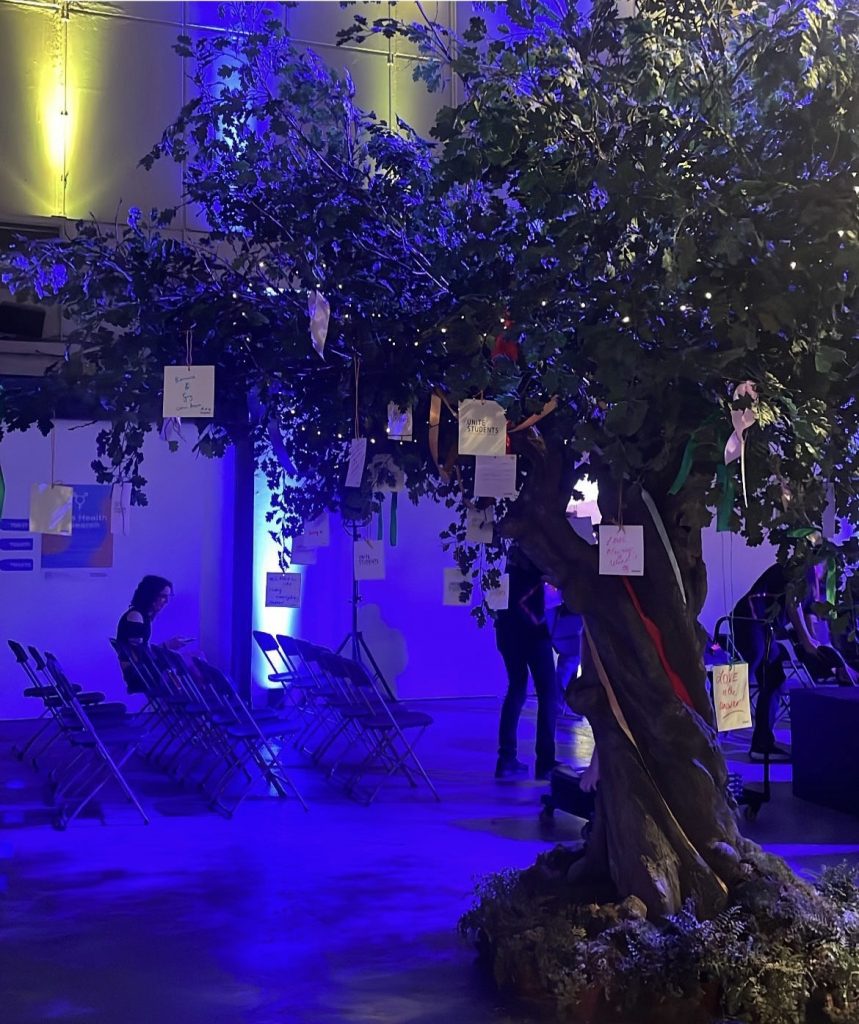 Our final reflections as ambassadors
"I applied to help support the Unite Foundation and the This Is Us community at national student pride because it is something that is close to my heart. I am a student who is estranged from my family and also part of the LGBTQ+ community. I wanted to be able to bring people's attention to the struggles that students who come from care or estranged backgrounds face. I also believe that national student pride helps LGBTQ+ students come together in a safe supportive environment as part of a community. One of the highlights of the day was to see all the supportive employment opportunities that are available no matter what you want to go into along with how they are challenging the stigma around the LGBTQ+ community. However I would say it would have been nice to see a larger range of businesses both big and small supporting national student pride." 
– Kat –
"Although my estrangement and care experience isn't a result of unacceptance from my family, I come from a family with awful views of queerness and know how isolating it can feel. I have also seen, first-hand, other students go through estrangement as a result of their identity so I really appreciate the value of our presence at student pride and within university spaces, which is why I signed up to represent the community at the stall. I love the idea of an event like student pride because it brings the queer student community together and presents lots of opportunities and support which students may not have otherwise been aware of or felt able to access. There were also a lot of freebies on offer which I definitely made the most of! At the event we were able to really explore and have fun while working which was a big benefit of signing up as I didn't feel like I missed out on the event as a student myself!"
– Liv –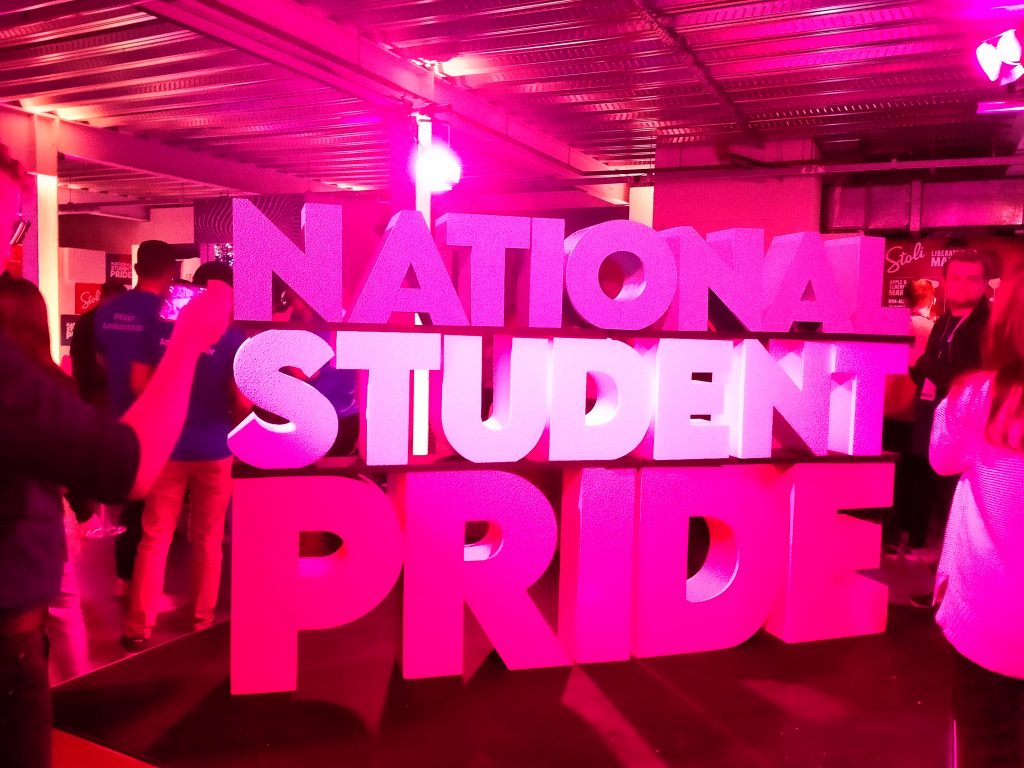 Over time, we hope to grow our community and further raise more awareness of care experienced and estranged students and the challenges they face. Events like National Student Pride play a big role in allowing students to access these resources and get involved in making the student experience equal and amazing for all. Remember to check out the This is Us Community to meet other students and keep an eye out for future paid job opportunities like our roles at NSP.
See you at next year's Student Pride!