The Unite Foundation delivers a uniquely impactful university accommodation scholarship for care experienced and estranged students across the UK.
About the charity
The Unite Foundation is an independent registered charity offering a unique accommodation scholarship for care leaver/experienced and estranged young people at university. The scholarship takes care of students' accommodation and bills, covering up to 3 full years of study. The charity currently works with 25 universities across England and Scotland, and the team works closely with Unite Students; the charity's accommodation partner and principal corporate donor.
The charity has awarded 614 scholarships since 2012, and 293 Unite Foundation graduates are pursuing their dreams. The next cycle for scholarship awards will open on 1st January for support from September 2023 onwards. Click here to find out all you need to know about the scheme.
For our 10th birthday we commissioned research from Jisc data analytics to evaluate the impact of the scholarship scheme with strong results. Understanding the difference the Unite Foundation scholarship makes to the students we support is vital to ensure, as an organisation. Our Theory of Change illustrates the journey our scholarships students are able to take through their degrees as a result of the impact of our scholarship, you can find it here.
#BeOurGuarantor Campaign
We believe that being a care experienced or estranged student shouldn't mean being disadvantaged when it comes to finding somewhere to live at uni. In March 2023 we launched a new campaign to encourage universities to step in and act as rent guarantors for care experienced and estranged students who don't have family to turn. Find out more about the campaign here.
All Of Us community: In May 2022, this student community came alive, following student requests for a space of their own where they could connect and belong. The space is open to any self-identifying care experienced and estranged HE students and recent graduates in the UK. Members may be of any age and at any level of study. Read more about the community, how to get involved and how the Unite Foundation sponsors them here.
Latest News
#BeOurGuarantor Campaign Launch
Most students are asked for a rent guarantor to secure accommodation, but not all students have someone to ask. For care experienced and estranged students this can be the difference between staying on at uni or dropping out.
That's why we've launched the #BeOurGuarantor Campaign.
We want universities to step in and provide a rent guarantor service, whether directly or through a third party.
Because it's life changing for students who need it!
Find out more here.
New Scholarship Announcement:
We're delighted to announce a new scholarship partnership with University of London and The Portal Trust.
Part of our 'Home at University' match funding initiative, these new scholarships are open to care experienced and estranged students applying for their first year of undergraduate study at one of the University of London's member institutions. Find out more here.
UCAS 'Next Steps' Report:
We're proud to have partnered with UCAS and helped to shape the findings of a new report launched on 30/11/22 exploring care leavers experiences of exploring and accessing Higher Education.
We hope this report will shine a light on what more needs to be done to help care experienced students have access to the right information and support. Read the full report here.
Our 5 year plan
The team
Fiona Ellison = Director
Fiona is the Director of the charity and drives our strategic ambition working closely with the Board of Trustees and partners across a range of sectors. She is leading the growth of our scholarship provision in collaboration with new university and funding partners, alongside our impact evaluation. If you'd like to work together to increase the number of scholarships we deliver and create a home at university for more young people who have been in care or are estranged from their family, Fiona would love to hear from you.
Fiona currently lives in Wiltshire but moves around a lot given her second life that comes with being married into the army. When she's not dodging tanks she loves cooking, attempting to run and trying to get nursery rhymes out of her head!
Helen Arber = Head of Operations
Helen heads up our operations which encompasses finance & quality assurance, student community and of course our scholaship. She works with our university, accommodation and charity partners to ensure our support for the young people we work with is the best it can be. If you have an interest in data on student outcomes or a view on how our charitable operations can be enhanced, please drop her a line.
Helen's favourite place is a greenhouse with a cuppa and some seedlings.
Beki Rymsza = Head of Brand + Communications
Beki heads up the charity's brand and communications; underpinning our strategic ambition, raising awareness of our work and leading on campaign activity to affect change for all estranged and care experienced students, working with the This is Us campaign group. Get in touch with Beki if you'd like to support us in raising awareness of the scholarship, would like to get involved in our campaign work or have a press enquiry.
Laura Bowman = Scholarship Scheme Manager
Laura will be the person you speak to most if you're a student on the scholarship, she works closely with our university and accommodation partners to make sure everyone feels welcome and safe at home. Laura will help get you settled in and check in with you along the way to make sure everything is ok. She has brilliant relationships with the university and accommodation teams and is always on hand to support you.
Laura lives in Aberdeen and enjoys making fictional plans to renovate chateaus in sunnier climates! When she's not dreaming of sunny renovations, she enjoys exercise and learning about health, fitness and nutrition.
Ira Hakim = Student Community Manager
Ira is working with care experienced and estranged students across the UK to lead the development of our community engagement strategy; helping to facilitate the growth of an inclusive community for all care experienced and estranged people in higher education. Find out more at This is our community = This Is Us community
Engagement with our community will inform service delivery and policy making, and Ira will be supporting the This Is Us community to identify opportunities for action and activism. If you'd like to talk about anything student-community centred, Ira would like to hear from you.
Ira loves the outdoors, folk music, reading and dogs.
Safiyyah Hanif = Communications + Content Executive
Safiyyah works across all our communications activity and ensures seamless delivery of campaigns, audience engagement and brand communications. Safiyyah also works closely with students on the scholarship who form the wider communications team to both lead and support them to deliver digital content and campaigns. If you're a Unite Foundation student keen to get involved in social media and marketing, or have ideas for content or campaigns, Safiyyah would love to hear from you.
Safiyyah loves reading fiction novels, writing poetry, hiking and dancing to Taylor Swift.
Trustees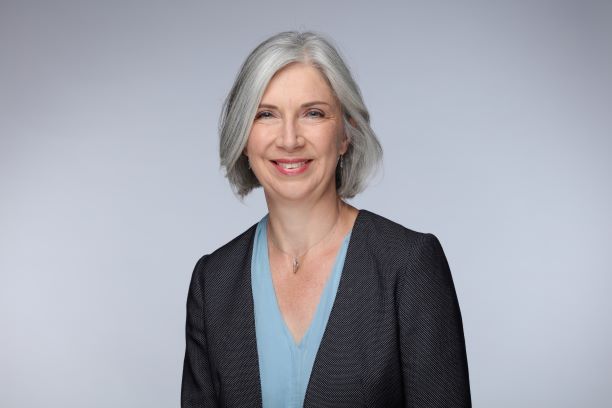 Shân Wareing: Chair
Deputy Vice-Chancellor, University of Northampton
I believe the opportunities that higher education offers should be open to everyone. The Unite Foundation contributes to the levelling up agenda and scholars are in a position to influence decision making and change – maybe they will be our future leaders and decision makers. When policy makers are representative of the wider population and can make decisions that recognise the needs and contributions of all parts of society, that is when we will see transformation in the way society functions.
It's a really exciting time for the Unite Foundation, as we look at ways we can extend our influence and improve the journey through university for all estranged and care experienced students, not just those for whom we can provide homes while they study.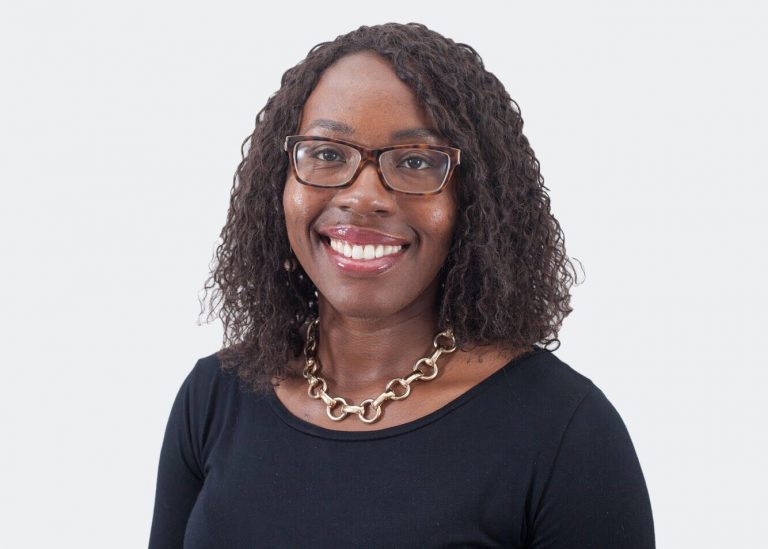 Lloydette Bai-Marrow
Founding Partner, Parametric Global Consulting 
I am immensely proud to be a Trustee of the Unite Foundation and involved with a cause that is close to my heart. The provision of accommodation throughout the calendar year lifts a burden from the shoulders of estranged and care experienced students and means there is one less thing to worry about.
Estranged and care experienced students are often the forgotten ones.  I will work with my fellow board members to raise awareness about the challenges these students face and encourage others within the HE community to join us in supporting them in practical and impactful ways.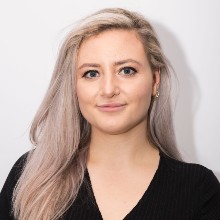 Sunday Blake
Associate Editor, WonkHE
Higher Education has had a transformative impact on my life, and I have seen first-hand the transformative power students from diverse backgrounds have on the sector. The Unite Foundation works towards liberation and opportunity for estranged and care experienced young people on an individual level as well as striving to improve society as a whole.
I will be a vocal and visible person who comes from that demographic, focussing on the need for representation. We must always ask ourselves; "who is not here?" then, "who is not speaking?" and then, "who is not being listened to?". These are the voices I will continue to seek out and amplify.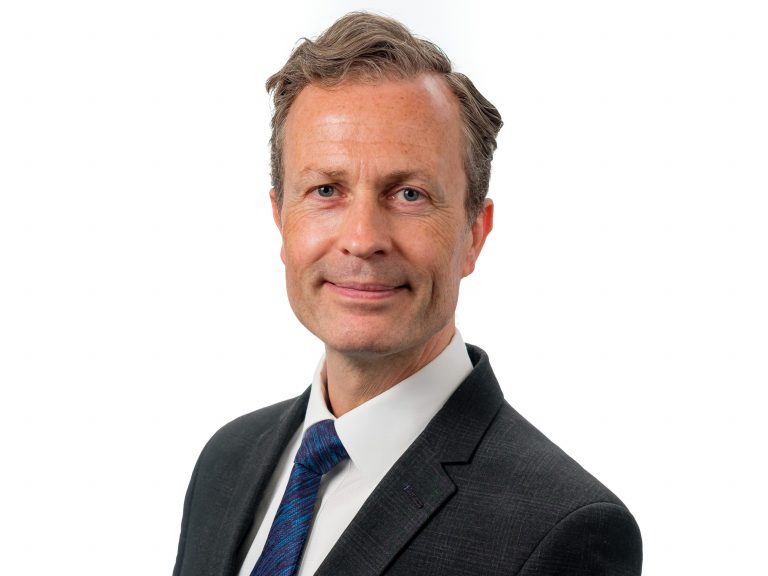 Ian Adams
Director of Membership and Stakeholder Engagement, NHS Resolution
My education took me from local comprehensive to polytechnic, then onto university to gain an MBA – the latter funded by my then employer – making me the first in my family to benefit from a university education.  I am passionate about promoting social mobility and, as a member of the LGBT+ community, about social inclusion.
The Unite Foundation has a tremendous track-record of supporting students who will benefit the most from having access to quality, paid-for accommodation throughout their studies, enabling them to get the most from their university experience. I want to help establish relationships with more employers to widen the work experience opportunities available to our scholars.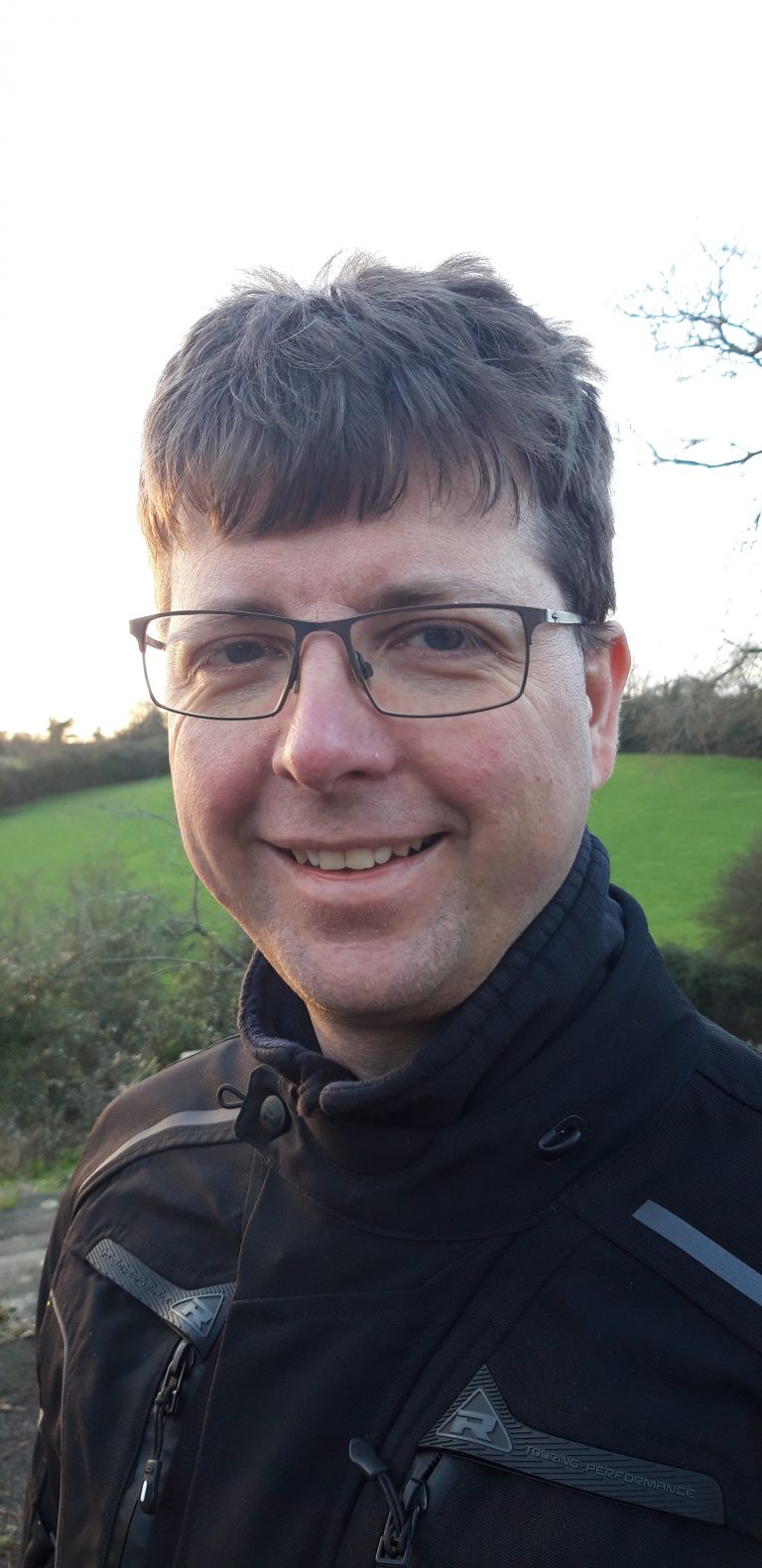 James Watts
Head of Fund Management and Tax, Unite Students
I'm passionate about ensuring that all young people can achieve their full potential and that nobody is left behind because of their background. It's important that estranged and care experienced young people have the choice to go to university and to develop personally and professionally.
Being on the Unite Foundation Board enables me to play a small part in improving access to higher education for estranged and care experienced young people and supporting them to embrace everything that university has to offer.
I will champion the charity within my organisation and the business sector and promote the purpose of the Unite Foundation to colleagues and investors to support the charity in achieving its strategic aims.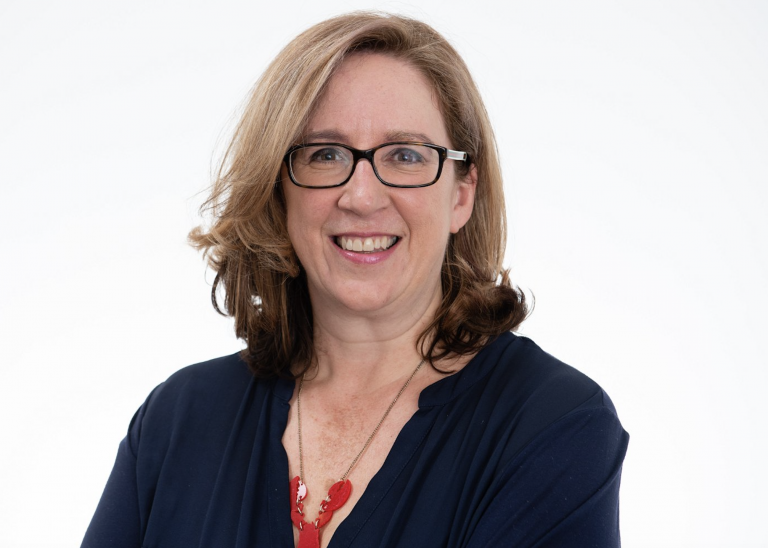 Fiona Slaven
Head of Finance Operations, English National Opera 
Being a foster carer for several years, I've witnessed the adverse impact when young people in society are not supported or listened to. I am passionate about ensuring their voices are heard which leads me to be involved with the Unite Foundation.
Through my experience at UAL, on the Board at Greenwich University SU, I see the benefits of what comes from higher education in a supportive environment. The Unite Foundation delivers support and security that students who are care experienced or estranged from their families need and with 4 applications for every place we can offer, we are working hard to do more to respond to the demand for our scholarship.
It is a privilege to be a member of this Board.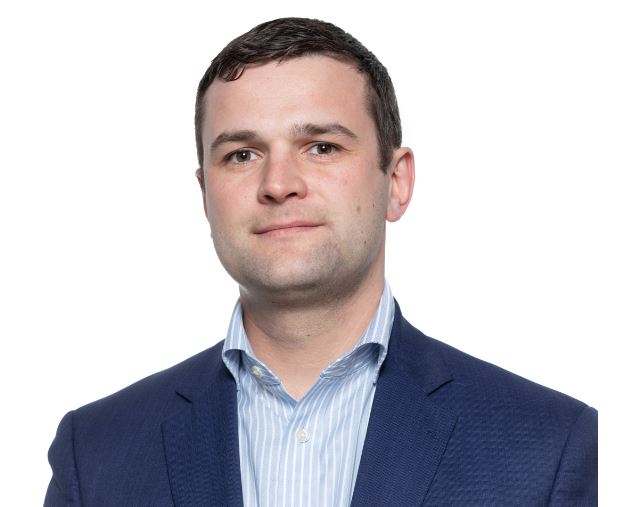 Moray Notman
University Engagement Director, Unite Students
I believe that access to higher education and all of the things that lead to a successful university life should not be restricted in any way; having worked in the HE sector for 12 years, I appreciate how transformational university can be.
I listen to Unite Foundation students' experiences through their communications activity and the This is Us podcast and I feel proud to hear the variety of ways in which support from the Unite Foundation impacts on students' university experience.
I'm here to champion the Unite Foundation throughout the HE sector and, amongst my colleagues, increase awareness of what Unite Foundation students need and build pride within the organisation as the charity's principal supporter.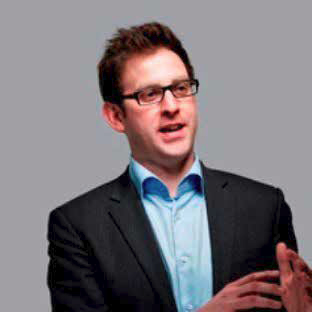 Nik Miller
Director, The Bridge Group
I've been with the Unite Foundation since 2014 and I'm still learning from students' diverse experiences and perspectives.
The students are relentlessly impressive, but so too are the staff at the Foundation. It's unusual to find such a wonderful combination of professionalism, rigour, care and responsiveness. I hope that students feel they are in a partnership with the Charity, where we learn from and advocate for their experiences as well as providing much-needed support.
I am keen that graduate employers are even more in tune with the experiences of estranged and care experienced students, and how postgraduate study can also be made equally accessible to students.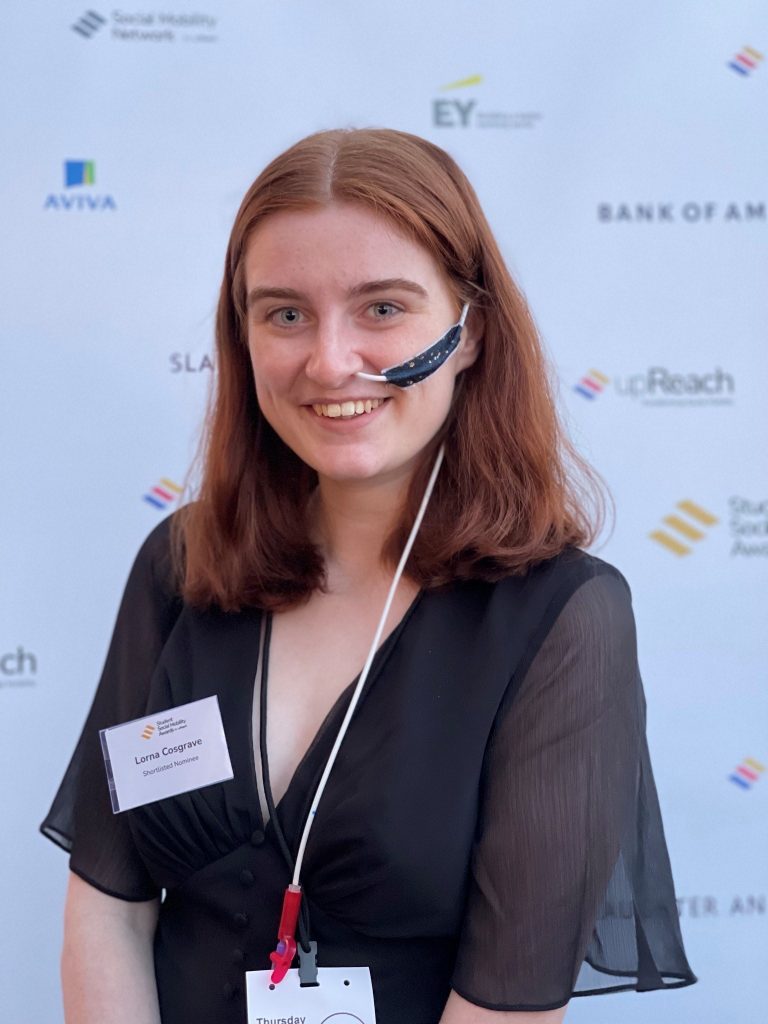 Lorna Cosgrave
Policy Adviser, HM Treasury
HE should be accessible for all, and I want to raise awareness of the experiences of estranged and care experienced students at university, as it is an issue not talked about often enough.
I want to ensure we help as many estranged and care experienced students as possible, while also focusing on those with disabilities, as that can often put additional pressure on finding accommodation and costs of studying. My personal experience of estrangement has further driven me to want to help achieve the Unite Foundation's mission.
The Unite Foundation is one of the only charities solely for estranged and care experienced students who are a really underrepresented group in HE. Even just raising awareness of the issue is a big step but providing accommodation also lifts a primary burden faced by estranged and care experienced students.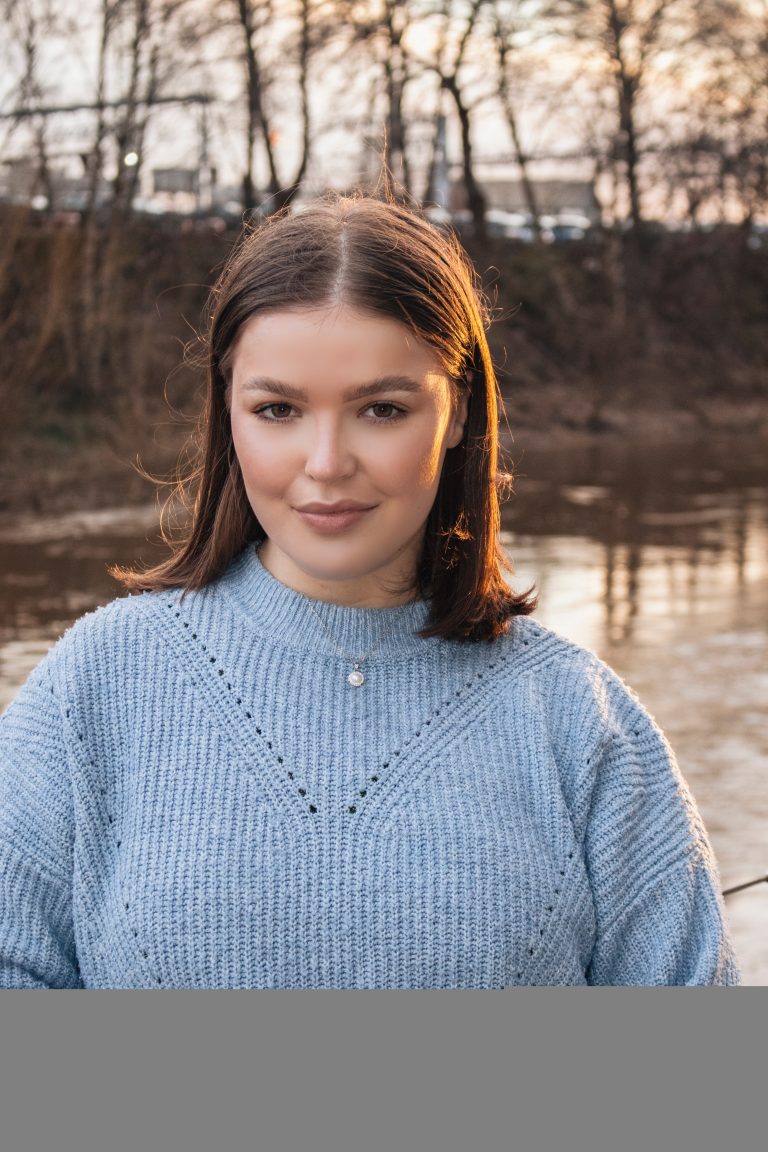 Nyomi Rose
Social Media and Data Management Consultant
The Unite Foundation holds a very special place in my heart, after being awarded the scholarship back in 2018 to pursue my dream of further education. Joining the board allows me to provide a real-life perspective of how the Unite Foundation can support as many estranged and care leavers as possible.
I love to support the board in making crucial decisions that influence  students being able to have higher education so that they have the best start to making a difference in the world.
Being a champion and ally is extremely important to me as a trustee. I want to ensure the experiences, stories and lives of these students are at the forefront of our decision making. I also want to ensure that issues faced by care experienced and estranged students such as  accommodation, finances, community engagement and mental health are highlighted and help to instigate change across HE.
Impact Report
Get in touch
If you'd like to hear more from the Unite Foundation you can use the form below to sign up to the newsletter – just add your name, surname and email address, and click to opt in. If you are keen to work with or support the charity, or have any other enquiries, drop the team a message!